Procurement Services
In the Summer of 2020 Mowbray Education Trust approached Konnetix to tender for an upgrade to their IT Suite at John Ferneley College. The current suite consisted of 80 HP EliteDesk Desktop PCs integrated with 19" monitors using HP Integrated Work Centre Stands (pictures below), offering a sleek all-in-one type solution for students. The PCs had been in situ since 2014 and were showing signs of diminishing performance and needed replacing. Konnetix investigated the current available solutions, however, with ever increasing prices a like for like solution was £15,000 over budget.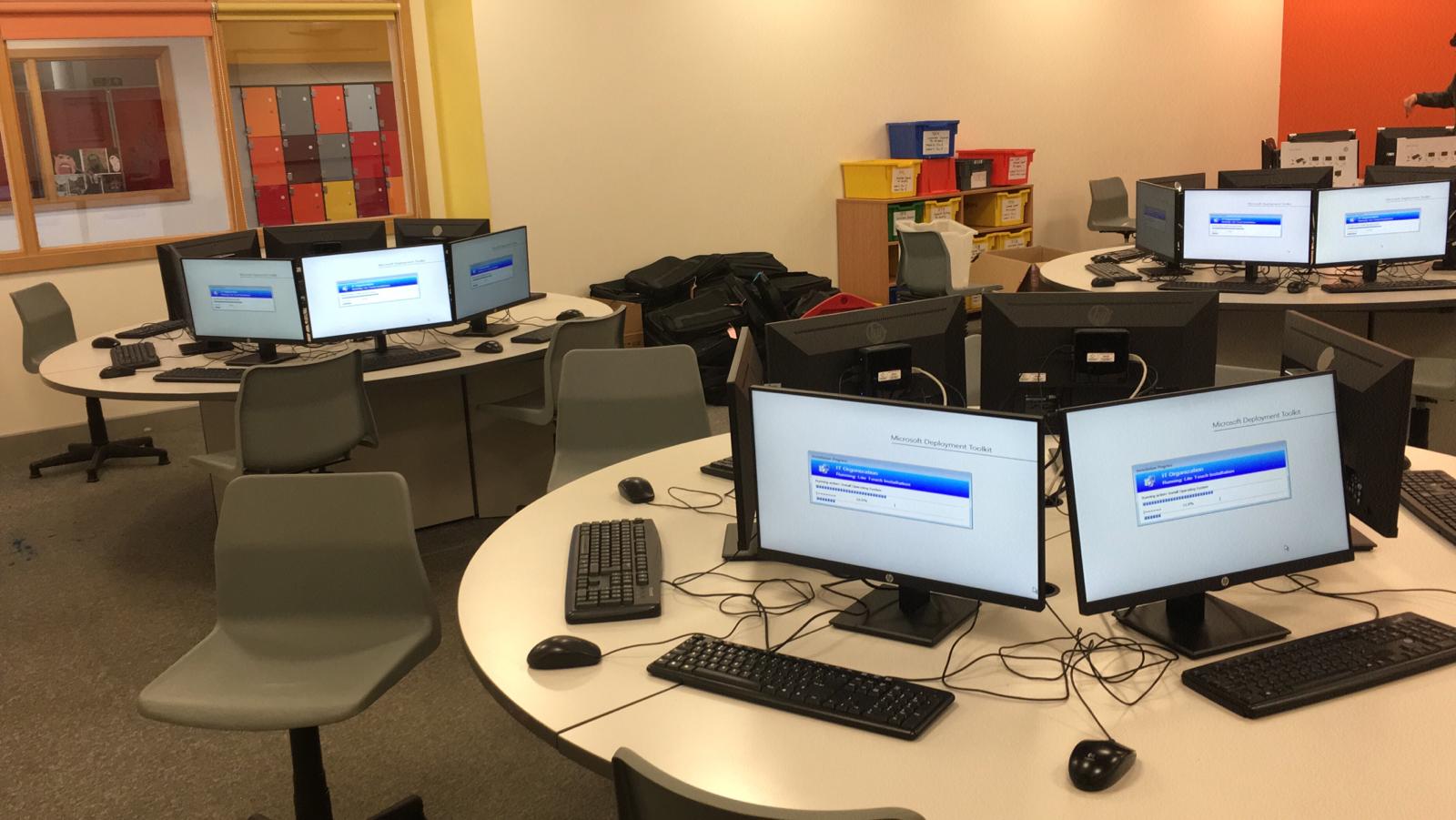 Exploring further, staff at Konnetix suggested the Trust consider the Intel NUC ultra-small form factor PC which can be purchased out of the box without memory, hard drives, or operating systems – providing the ability to configure them to within specification and budget. Using the Trust's Microsoft OVS-ES agreement they could cut costs significantly with Windows licensing. These ultra-small form factor PCs can be mounted onto the back of new monitors providing a similar looking solution to what was currently in situ.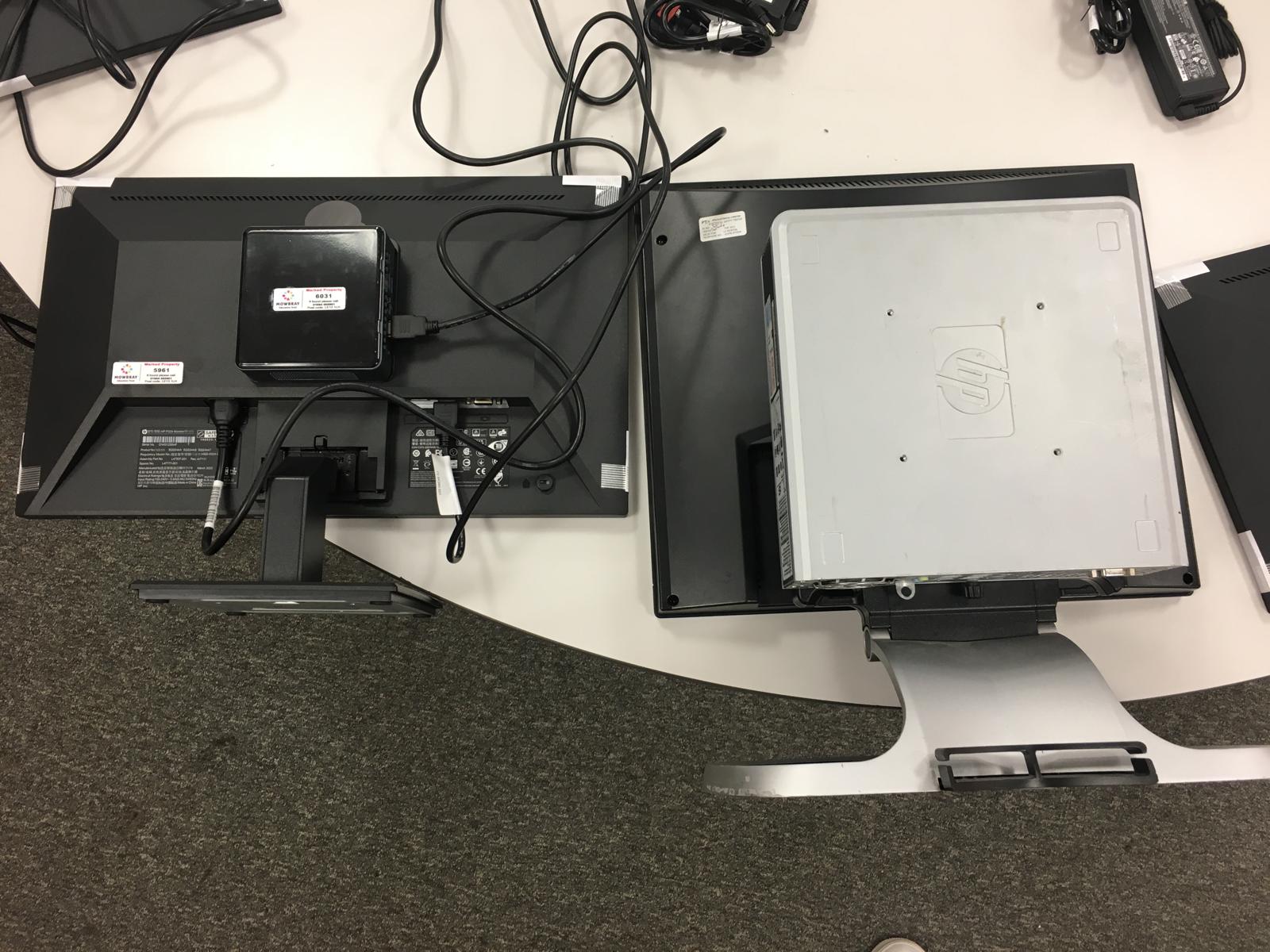 A test unit was provided for MET to configure and put through its paces followed by approval from the Group IT Manager that the solution was fit for purpose. Deal registration with Intel and HP Inc were approved and quantity discounts applied allowing the solution for 80 New Desktops, 80 New Monitors and all components to fall within budget and delivered in time for the Tech Department to configure and install during the Summer Holidays.