Everyone at Konnetix has a professional, 'can do' attitude.
★★★★★
Samantha King | Executive Assistant | CMP Financial

I just wanted to thank you for the smooth switch over of our servers and the way that nothing was too much trouble for your engineers.
★★★★★
Colin Kyle | Director | Steven Oates

We experienced poor service from our last IT company. We found Konnetix from the Microsoft business web site and started the process with them. WOW what a difference!
★★★★★
Richard Hindle | Managing Director | R H Logistics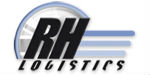 They are always kind and we never feel inadequate with our lack of IT knowledge in their presence.
★★★★★
Jenny Barwell | Director | Arena Personnel Ltd

It's great to have Darren and his team only a phone call away and to know that any computer problems we are having will very soon be sorted
★★★★★
Greg Blount | Solicitor and Licensed Conveyor | Friis & Radstone

The Konnetix team understand McIntosh HR's business IT requirements and have always provided an outstanding level of consultancy and support to myself and my staff.
★★★★★
David McIntosh | Director | McIntosh HR

I approached Konnetix after speaking to another business owner who had dealt with Konnetix for many years and had nothing but praise for their services
★★★★★
Danny Shea | Director | Riteshield Roofing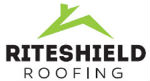 There were significant challenges of moving our entire firm to a new location, limiting downtime for staff, integrating with our Cambridge office and ensuring there was no disruption felt by our clients. The approach taken by Konnetix ticked all the boxes; no downtime and the service received by our clients was not affected. Darren and the team at Konnetix should be extremely proud to have delivered exactly what they said they would – on time and on budget.
★★★★★
Peter Bracey | Director | Bracey's Accountants Limited

Free Strategic IT Review
Whether you're investigating IT managed services for the first time, thinking about switching provider or considering outsourced support, our Free Strategic IT Review is a great place to start.
Learn More
Virtual Tour
Konnetix is based in Letchworth in a secure office complex. You're welcome to visit our office to discuss your IT requirements and attend our events.